Tottenham fall at home in another listless display
On New Year's Day, Aston Villa secured a deserved victory over Tottenham Hotspur with goals from Emiliano Buendia and Douglas Luiz.
Hugo Lloris' mistake allowed Buendia to score the opening goal for Aston Villa, and Luiz added a second goal later on to secure the win.
This result adds to the woes of Antonio Conte's Tottenham, who have conceded first in their last 10 Premier League games and are now in fifth place.
Recap
Premier League 2022/2023
Tottenham Hotspur Stadium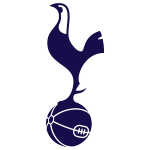 Tottenham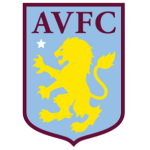 Aston Villa
Game Statistics
4
Yellow cards
3
0
Red cards
0
5
Corner Kick
3
2
Saves
1
2
Shots on Goal
4
6
Shots
13
Tottenham had trouble creating chances throughout the match and were jeered by their own fans after suffering a third home defeat in their last five games.
Dejan Kulusevski was unavailable for Tottenham due to a minor muscle injury, and Emiliano Martinez was only named on the Aston Villa bench.
Despite a lacklustre first half with few chances, Tottenham almost took the lead when Ollie Watkins missed a shot from the left.
Tottenham's three center backs received yellow cards in a nine-minute span, with Ben Davies being somewhat fortunate after tackling Ashley Young. Ivan Perisic nearly scored for Tottenham late in the first half, but Harry Kane's header was cleared off the line by Ashley Young.
Tottenham's habit of falling behind continued in the second half when Lloris made a mistake and Buendia took advantage. Perisic had a shot go over the goal shortly afterwards, and Conte substituted Bryan Gil for Ryan Sessegnon.
Matt Doherty prevented Aston Villa from scoring a second goal, and Kane missed a half-volley shot. Boubacar Kamara won possession from Kane, and John McGinn passed to Luiz, who scored to the dismay of Tottenham's fans, who booed their chairman, Daniel Levy. Conte made several late substitutions, but the match ended in boos from the crowd.