Martinez fires Inter to Milan derby glory
Argentine forward Martinez's goal secured Inter Milan a 1-0 victory over AC Milan in Sunday's derby, but the team still trails Serie A leaders Napoli by 13 points. Napoli won 3-0 against Spezia.
Martinez's 12th league goal this season helped Inter stay in second place and worsen AC Milan's crisis.
AC Milan has suffered three straight league losses, leaving them in sixth place and in danger of ruining their season.
The team has only earned 5 points in 6 league games since the World Cup and was also eliminated from the Italian Cup and lost to Inter in the Super Cup.
Recap
Serie A 2022/2023
Giuseppe Meazza
Inter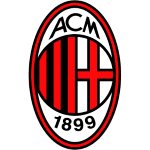 AC Milan
Game Statistics
2
Yellow cards
5
0
Red cards
0
8
Corner Kick
0
0
Saves
3
4
Shots on Goal
0
15
Shots
4
In less than 10 days, AC Milan will face Tottenham Hotspur in their first Champions League last-16 tie since 2014.
Their chances of advancing in Europe look slim after losses to Chelsea this season and no shots on target in the underwhelming derby dominated by Inter.
Martinez could have scored more than one goal, as he forced two saves from Tatarusanu and headed just wide before scoring.
A late goal by Martinez was ruled offside by a tiny margin, but it didn't affect Inter's easy derby win.