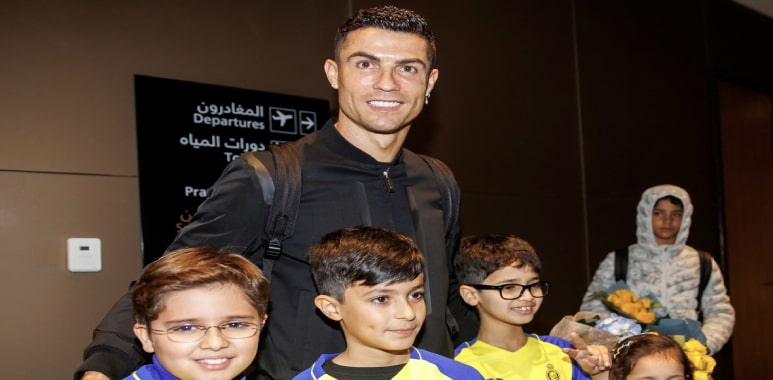 Cristiano Ronaldo has landed in Saudi Arabia
Cristiano Ronaldo arrived in Saudi Arabia on Monday with a large entourage, including assistants and his own security company.
The Portuguese soccer player is staying in a luxury hotel in Riyadh and is set to be presented as a player for Al-Nassr on Tuesday at the Mrsool Park stadium.
Ronaldo signed a contract with the club until 2025 and previously played for Manchester United before departing after a public dispute with the team's coach.
#عاجل|
لقطات خاصة بـ"الرياضية" من وصول الأسطورة البرتغالية #كريستيانو_رونالدو لاعب #النصر والوفد المرافق له إلى مطار الملك خالد الدولي في الرياض pic.twitter.com/b0l6dNQPop

— الرياضية – عاجل (@ariyadhiah_br) January 2, 2023