Arsenal eight points clear in Premier League
After a commanding victory and a superior approach to football, Arsenal should have confidence in their ability to win the league.
The pressure is increasing on Antonio Conte and Tottenham, who were outplayed and outclassed by Arsenal.
This 2-0 win marks the first double in the north London derby since 2013-14 and further solidifies Arsenal's position as league leaders.
Conte's cautious tactics were ineffective and left his team constantly playing catch-up, while Arsenal's dominance and cohesive play was evident from the start.
Goalkeeper errors by Hugo Lloris contributed to the defeat, but they were a result of Arsenal's relentless attack and ability to force Tottenham out of position.
The result was not a close margin victory, but a clear demonstration of Arsenal's superior strategy and execution under Mikel Arteta.
Recap
Premier League 2022/2023
Tottenham Hotspur Stadium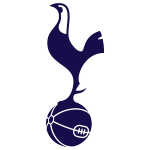 Tottenham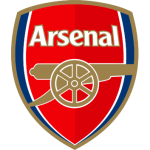 Arsenal
Game Statistics
4
Yellow cards
2
0
Red cards
0
4
Corner Kick
3
4
Saves
7
7
Shots on Goal
5
17
Shots
14