Sloppy Liverpool slump to defeat as Brentford claim shock win
On Monday, Liverpool suffered a 3-1 defeat to Brentford, causing them to drop more points in the current season than they did in the entire 2021-2022 Premier League campaign.
Going into halftime with a 2-0 deficit, the Reds managed to score one goal but ultimately fell to the Bees. The loss ended a four-game winning streak in the Premier League and marked the team's fifth defeat in 16 games this season.
In addition to four draws, Liverpool has now let go of 23 points in the 2022-2023 season, one more than the previous season. In 2021-2022, Liverpool achieved 92 points out of a possible 114 in 38 Premier League matches, coming in second to Manchester City.
This season, the Reds have already dropped 23 points in 17 games and their goal of qualifying for the Champions League may be more attainable.
Despite their inconsistent form, Liverpool remains only four points behind Manchester United, who are in fourth place, though they have played one more game.
Recap
Premier League 2022/2023
Brentford Community Stadium

Brentford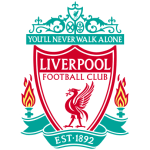 Liverpool
Game Statistics
1
Yellow cards
3
0
Red cards
0
4
Corner Kick
9
4
Saves
5
7
Shots on Goal
6
10
Shots
16