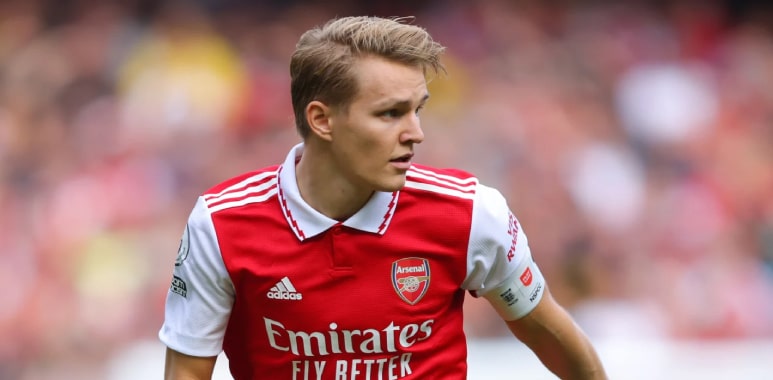 Real Madrid is reportedly considering the possibility of bringing Martin Odegaard back to the club
According to Marca, Real Madrid are considering re-signing Martin Odegaard, who has impressed during his time at Arsenal.
Odegaard joined the Gunners on loan in the second half of the 2020-21 season before making a permanent move in August 2021.
In the 2022-23 campaign, he has scored six goals and contributed four assists in 20 appearances, helping Arsenal sit at the top of the Premier League table.
Real Madrid have a clause in the deal that allows them first refusal on Odegaard, and are reportedly considering making a move to re-sign him.
Odegaard previously played for Real Madrid from 2015 to 2021, but only made 11 first-team appearances. He has a contract with Arsenal until 2025.