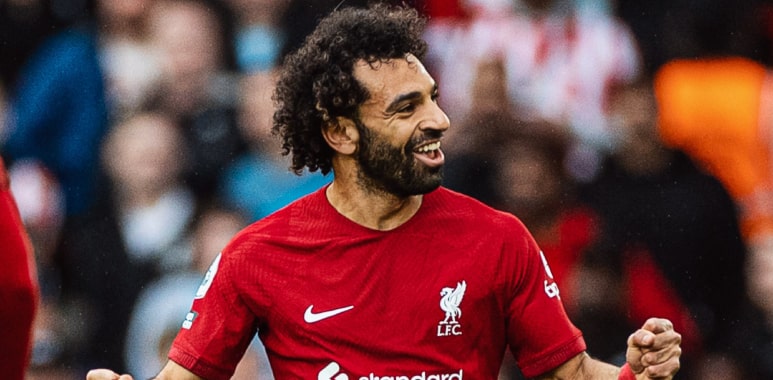 Mohamed Salah scores landmark goal as Liverpool beat Brentford 1-0
Liverpool secured a 1-0 win over Brentford in a Premier League match, with Mohamed Salah's goal helping to deflect attention from the booing of the national anthem at Anfield.
Despite the majority of fans jeering the pre-match playing of 'God Save the King', Salah's milestone 100th goal at Anfield, which came in the 13th minute of the game, helped to lift the atmosphere.
It was also his 30th goal in a campaign for the third successive season, taking him to fifth place on the club's all-time goalscoring list.
With a sixth successive win, Liverpool moved within a point of fourth-placed Manchester United and three points away from Newcastle in third.
Although Brentford posed a growing threat in the second half, Liverpool managed to hold on for the win.