Barcelona gifted win over Sevilla by Sergio Ramos own goal
Sergio Ramos, the former Real Madrid defender, found himself in an unfortunate situation as he inadvertently scored an own goal, handing Barcelona a 1-0 victory against Sevilla.
Xavi's team appeared to be headed for their second consecutive LaLiga draw after their 2-2 tie with Mallorca midweek. However, with 14 minutes left on the clock, Ramos' own goal changed the game's course.
FT: Barcelona 1-0 Sevilla.

Barça head into the weekend with 3 points thanks to Sergio Ramos #BarçaSevilla 📸 pic.twitter.com/jPBlYYwGQ1

— Match Spoots (@matchspoots) September 29, 2023
This win propels FC Barcelona to the top of the table, with a one-point lead over Girona and a two-point lead over Real Madrid, who are set to face each other in Catalonia on Saturday.
After their draw against Mallorca on Tuesday, Xavi made four changes to the starting lineup, with Robert Lewandowski returning. Jules Kounde joined Andreas Christensen in defense, and the 16-year-old Lamine Yamal was given a starting opportunity.
Sevilla, on the other hand, made five changes for their visit to Barcelona's temporary home at the Estadi Olimpic Lluis Companys, including the 37-year-old Ramos, who had recently returned to his childhood club after 16 years at the Bernabeu and two seasons with Paris Saint-Germain.
Sevilla arrived for the Friday night fixture on a four-game unbeaten streak, fresh from a 5-1 victory over Almeria midweek. However, it was the hosts who had the upper hand in the early stages, with Joao Felix playing a significant role.
Recap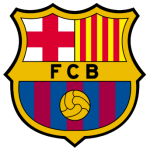 Barcelona
Sevilla
Game Statistics
2
Yellow cards
3
0
Red cards
0
13
Corner Kick
3
3
Saves
5
5
Shots on Goal
3
18
Shots
12
First, the Portuguese forward, on loan from Atletico Madrid, forced Orjan Nyland to make an excellent save from a low shot. Then, midway through the first half, Felix hit the post from six yards out after a slick build-up orchestrated by Joao Cancelo.
Substitute Fermin Lopez had a promising opportunity just minutes before halftime, but his shot from Yamal's cross was directly at Nyland, who was relieved.
In the second half, the hosts continued to create chances, with Nyland saving Lewandowski's close-range shot in the 60th minute. Shortly after, Yamal had a chance but sent his shot wide. Moments later, Lewandowski's shot was cleared off the line by Loic Bade.
Barcelona may have wondered if luck was not on their side, but with 75 minutes on the clock, they were given a lifeline. Yamal's header from Ferran Torres' cross landed in front of Ramos, the former Real Madrid defender who had scored five times in 33 appearances against Barcelona. Unfortunately for him, he inadvertently scored past Nyland.
From that point, a disoriented Sevilla struggled to get back into the match as Barcelona managed to see out the game, even enduring five additional minutes, securing the top spot in LaLiga.